Partnerships.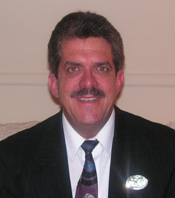 How important they are to non-profit agencies! They not only deserve credit for our past success but also for continuing and expanding our future. The Lions Hearing Center of Michigan has a rich history of successful partnerships – with Wayne State University, local foundations, physicians, hearing aid manufacturers, and of course, Lions Clubs and their members. All have shaped our past. All will determine our future.
What a rewarding prospect – providing more and affordable hearing related services to children, adults, and a growing senior population. We provide quality hearing aids to those who can't afford them but can't afford to be without them. And we do it throughout our region, reaching those who can't reach us. For some, helping them hear better is our work. For others, it means helping those affected by hearing loss and deafness find the resources they need. We strive to be good stewards of contributions – to be responsive, inclusive, and innovative.
I personally thank our present partners and welcome others who might help us reach our ambitious goals. With partnerships, we can build bridges between a world that can hear and a world that cannot.
Phil A. Wells
Executive Director